Do you ever feel like you don't belong? I did. The pain of not belonging was something I was fairly familiar with.
Growing up as one of the youngest grand-daughters in a massive Chinese family, belonging was somewhat elusive for me. I was perhaps "unusual" in that I was primarily English-speaking, struggled with physical activities, and was inclined to think somewhat differently! Being the first in my large extended family to confess Jesus as Lord only made matters worse. Being a teen with big dreams in an era where the male was deemed superior to the female, there were constant thoughts that being female was a great disadvantage.
Added to this youthful struggle for acceptance, my national identity was baffling. In a nation where my ethnicity was deemed alien, I had difficulty belonging to the land I call home. Marrying a man of a different ethnicity further reinforced my sense of alienation from the normal. In 1996, this was a cultural divergence. I remember vividly a Chinese man cursing me beneath his breath and then spat on the ground to make certain that I knew that he hated me as I walked down the street with my husband.
Over the years, I have come to understand that the sense of rejection is the shared pain of humanity.
Jesus in becoming human shared our pain of rejection.
He who created the world did not belong either. They crucified Him on the cross not for His sins, but for His perfection. 
And if we crucified He who was perfect, would we not "crucify" each other? If He who was perfect was rejected, should we who are imperfect be surprised at our rejection? Should we think it's strange that we are so often not fully understood, or completely embraced?
Yet over 25 years of ministry taught me that many believers spend too much energy and time trying to figure out their rejection, as if they are mysteries to be solved. The inability to find justifiable answers often trapped them in the upheaval of pain.
There are really no good answers to rejection.
There are no easy answers to why we don't feel more belong.
We live in a world driven largely by deep fear, unmasked pride, and insatiable greed. Mutual acceptance is not exactly our strong point.
Do not our history, our books, our songs, our movies testify to this continuously? Does not the popular social media scream this loud enough? No one deserves full acceptance! That is the way with the world.
For different reasons, no one truly belongs.
I understand that we seek to belong truly, deeply, meaningfully to the people who matter to us, and to our vision of the ideal world.
I have lost count of the endless people sitting opposite me narrating that familiar pain. I am constantly concerned for younger people who think of their pain as unique, who find it unbearable, and who seek escape through self-harm. 
It is not that the people around us are broken, it is that we too are broken. We too are triggered by our flawed perceptions and emotions. Our brokenness leaves gaps in our hearts that can never be fully closed. Our healing remains incomplete no matter how much time and energy we spend dressing our wounds. 
I want to shout from the mountaintop that instead of looking to the world to belong, we need to look to Jesus.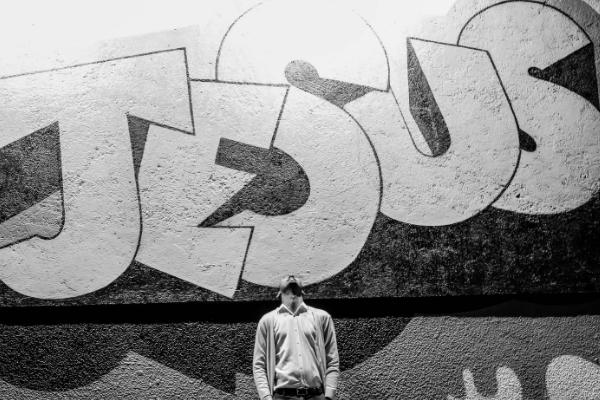 Jesus alone offers us unconditional love and full acceptance.
My discovery that Jesus loves me unconditionally and accepts me fully leads me down the path of making peace with not belonging. In surrendering to God, I found that I have always been accepted and loved by the people who matter. I was not "unusual" after all. My struggle to belong speaks mostly of my own brokenness. I didn't understand that imperfect acceptance was the best that imperfect people could give.
That is the path that all of us as believers have. If we would take this journey of discovering God's elaborate love, we would discover that we need not fully belong to the world because we fully belong to God.
The World Is Not Our Final Home.
It is transitory. No land, relationship or vocation is our final home.
Let us not allow our pain of rejection to harm us. Let us not sit in our room alone and grieve, let us not numb our hearts and minds with alcohol or pills, let us not cut ourselves to still our inner demons. Instead, let us throw ourselves into the safe embrace of our Lord and let us spend more time laughing with people who do accept us, albeit imperfectly.
Ironically, at the moment when Jesus was to be completely abandoned by those closest to Him, He promises us peace. Dearly beloved of God, we will do well to surrender to His peace and choose happiness in our sojourn here.