WELCOME TO AUDACITY
A home to belong, a Love to encounter,
a family that changes lives.
Our Vision
I AM CHANGING LIVES.
This is the 3-fold vision of this church; where Audacity Malaysia (AM) collectively and individually ('I am') aspire to help others have an experiential and transformational relationship with Jesus, the great 'I AM', whose unconditional love is still evidently and powerfully changing the lives of people today.

We truly believe that Jesus came to give you a better life and make you better at life. Thus, we live driven by this vision to make a difference in the lives of every person who has come to AM and communities we are personally in, and also globally wherever connectivity is made possible.
Our Mission
FULFIL THE GREAT COMMISSION & LIVE ABUNDANT LIFE.
At Audacity, our mission is to be a relevant and contemporary church with strong commitment to worship, word and faith where every member is released to fulfil the Great Commission and live the abundant life.
Leadership
MEET OUR SENIOR PASTORS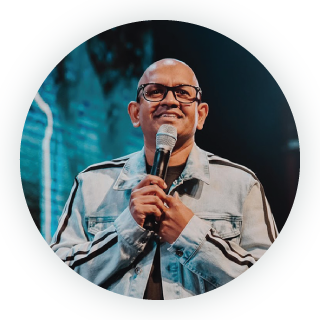 SARAS BANY
Founder & Senior Pastor

Saras Bany is an authentic, creative and dynamic preacher with an entrenched passion to share the love of Jesus and the transformative truth of God with the world. This is why it's a common sight to find our senior pastor constantly stretching his and the church's creativity muscles to always be cutting-edge, relevant and real in how the Good News is being shared and experienced by people of all ages and phases.

Being an ardent lover of the presence of God himself and often called as the 'atmosphere changer', he is always seen championing the importance to create a conducive ambience for encounter in all that we do as well.

But beyond being a pastor, Saras is also a visionary leader and a leader of leaders. His foresight, avidity to learn and grow, and audacious faith in God have led AM forward and empowered many others near and far to rise up to their God-given purpose.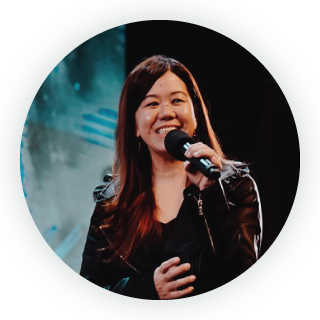 FELINA BANY
Founder & Senior Pastor

Felina Bany is an inspiring, articulate, and pragmatic teacher of the Word. She unravels the scripture with great detail and clarity and pairs them with practical applications that transform lives.

Plus, with an innate desire for personal growth and to develop others, she became an accredited Life Coach with the Institute of Life Coaching (UK) and a Behavioural Consultant with the Institute of Motivational Living (USA) too. Not a day goes by without her learning something new to equip herself to be a better disciple-maker. She has inspired and assisted many to break out from their emotional, mental and spiritual limits and move toward the incredible person God has created them to be.

Her sharp wit and discernment have designed many of AM's effective discipleship track to help AM family build a meaningful and fruitful relationship with Jesus; from a brand-new believer to a seasoned member or leader of the church.
What We Believe In
A JESUS-CENTERED TRANSFORMATION

We believe that the Bible is God's Word. It is accurate, authoritative and applicable to our everyday lives.
We believe in one eternal God who is the Creator of all things. He exists in three Persons: God the Father, God the Son and God the Holy Spirit. He is totally loving and completely holy.
We believe in the creation of man and that sin has separated each of us from God and His purpose for our lives.
We believe that the Lord Jesus Christ as both God and man, is the only One who can reconcile us to God. He lived a sinless and exemplary life, died on the cross in our place, and rose again to prove His victory and empower us for life.
We believe that in order to receive forgiveness and the 'new birth' we must repent of our sins, believe in the Lord Jesus Christ, and submit to His will for our lives.
We believe that in order to live the holy and fruitful lives that God intends for us, we need to be baptised in water and be filled with the power of the Holy Spirit. The Holy Spirit enables us to use spiritual gifts, including speaking in tongues.
We believe that God wants to heal and transform us so that we can live healthy and blessed lives in order to help others more effectively.
We believe in eternal life for believers and eternal punishment for the unbelievers.
We believe in the power and significance of the Church and the necessity of believers to meet regularly together for fellowship, prayer and the 'breaking of bread'
We believe that the Lord Jesus Christ is coming back again as He promised.
Values
OUR DNA
The Audacity family embraces and builds upon a series of core values we call DNAs. Our DNA defines who we are — in Christ, in church, and in the world. Every DNA is bible-based and helps make every one of us a better person and disciple of Jesus Christ.
I AM
PASSIONATE
I AM
WORSHIPPER
I AM
AN INTERCESSOR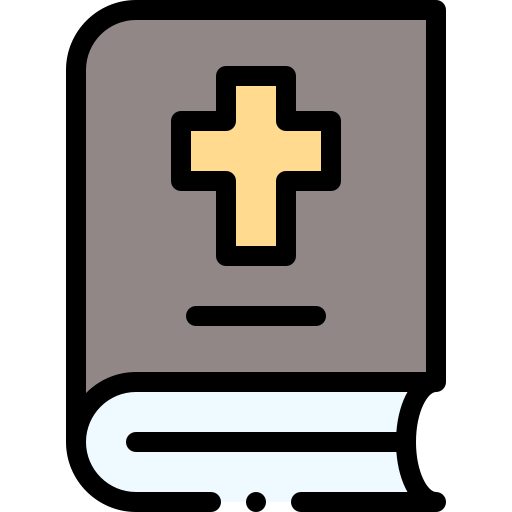 I AM
BIBLICAL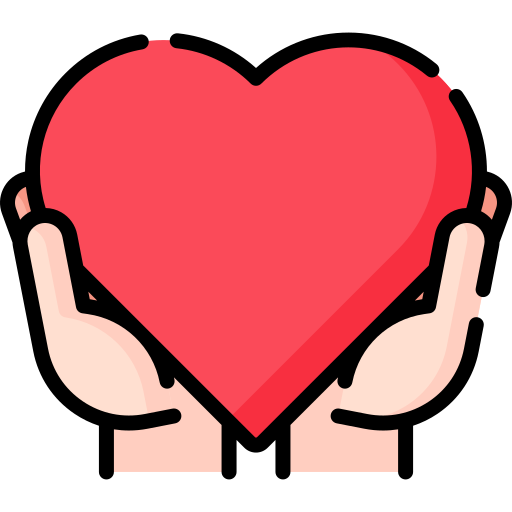 I AM
LOVING
I AM
FAMILY
I AM
AN EVANGELIST
I AM
A DISCIPLE
I AM
CUTTING-EDGE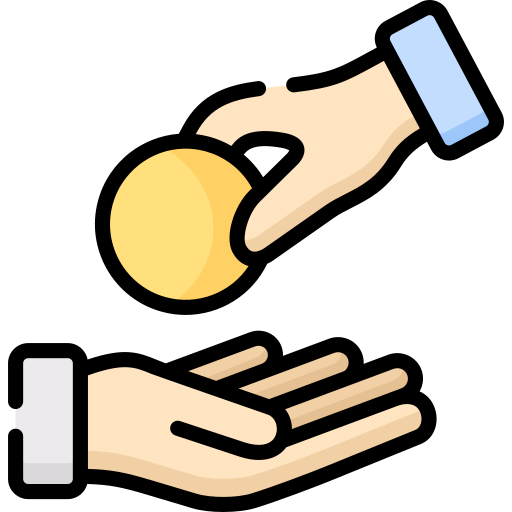 I AM
GENEROUS
I AM
FAITH-FILLED
I AM
SPIRIT-FILLED
Equip yourself with a thorough understanding of these
core values through our DNA course
Become a part of the Family
There's a place for everyone in Audacity, regardless of age, status and phases of life.
Stay connected with us! Join our loving, empowering and fun community today!